Our community. Your trails.
Keep visitors safe, informed, and on the right path by ensuring the most accurate information reaches over 60 million active trail-goers.
Designed for land management organizations, this free program allows partners quick access to easily adjust route lines and descriptions, inform visitors with real-time alerts, and track usage patterns that help them proactively manage the overall visitor experience.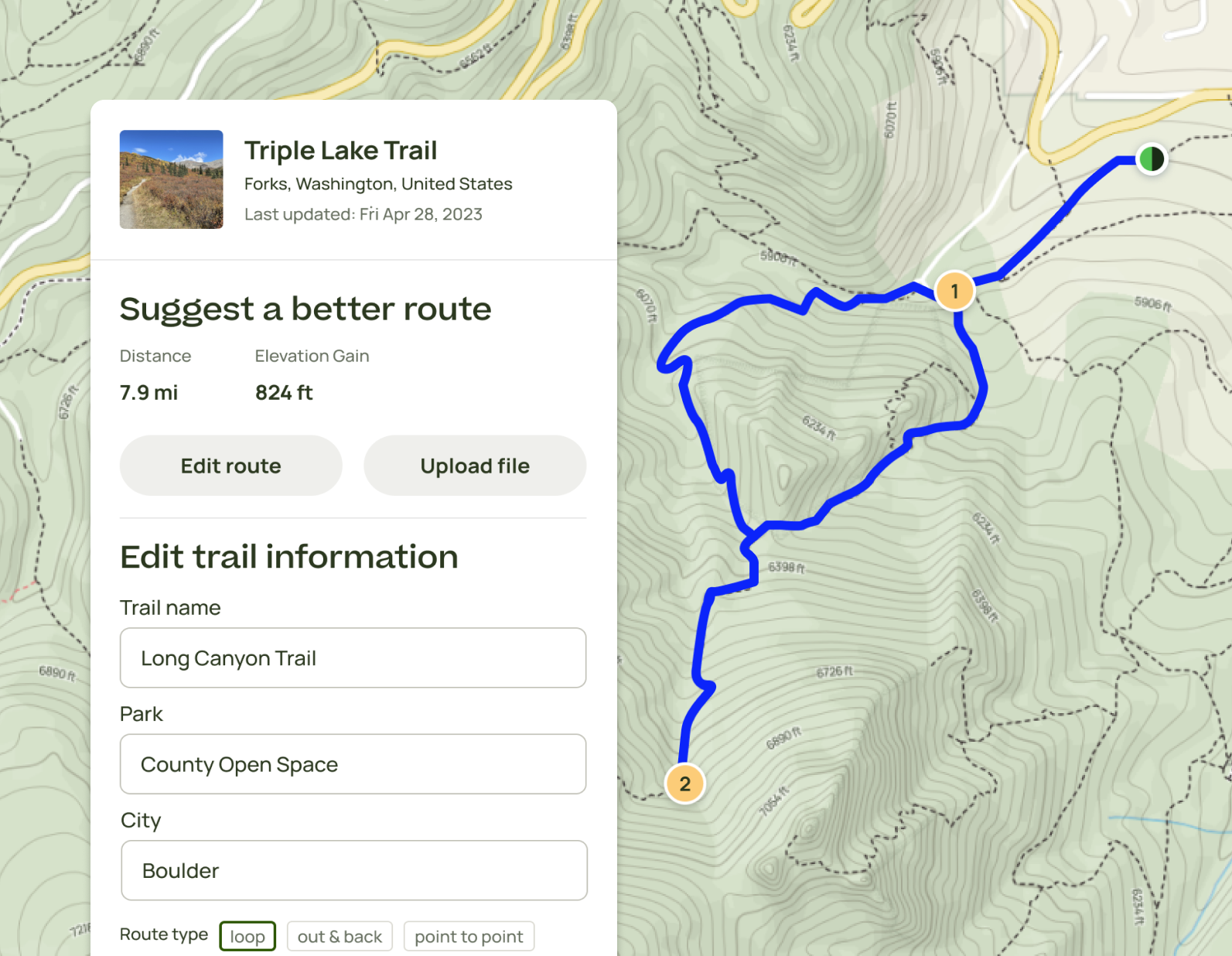 TRAIL MANAGEMENT
Reach your audience
Reliable information for the public where and when they need it.
Adjust route lines, starting points & parking locations

Convey rules, regulations, route recommendations

Enhance descriptions with robust information so visitors arrive prepared
COMMUNICATION
Manage visitor experience
Keep visitors informed with timely alerts
Reduce friction between visitors & staff with information about trail etiquette, obstructions, closures, conditions.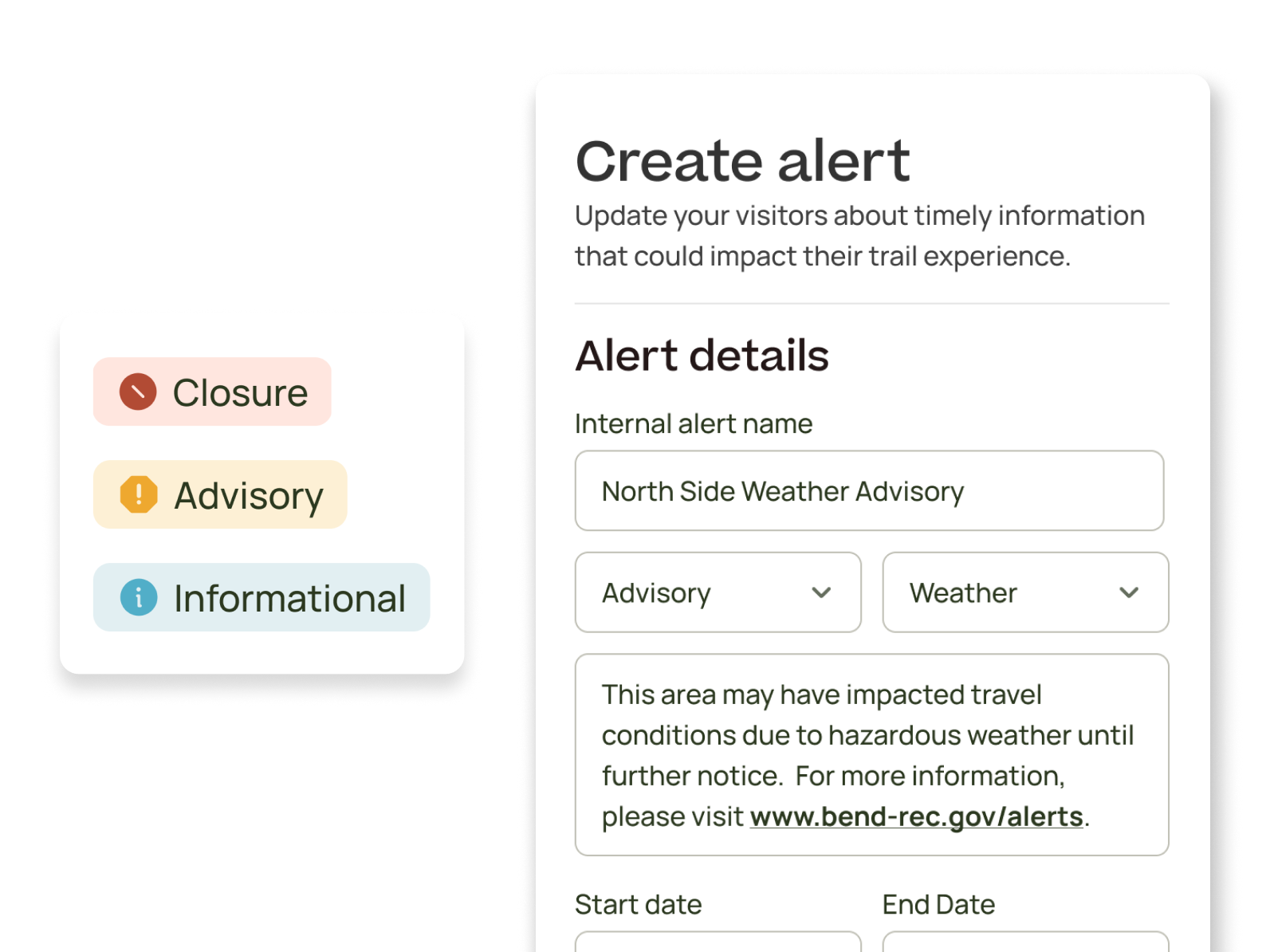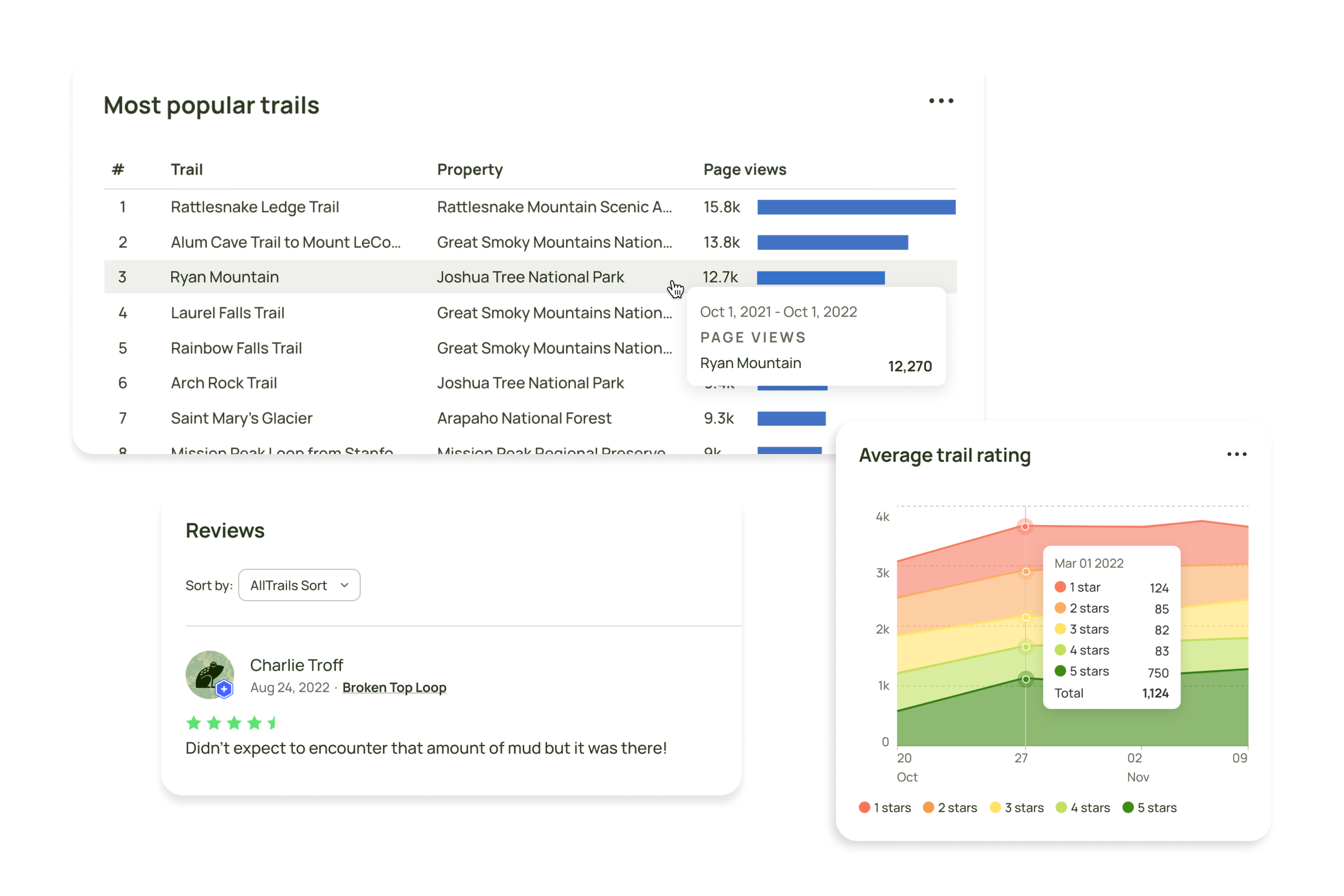 DATA
Access visitor insights
Gain insights into how user are interacting with the information

Monitor trends that help with planning and preparation

Advocate with data for needed resources and improvements
Partner with AllTrails
Let's work together to help everyone find their way outside safely and learn to be responsible, prepared stewards of the lands they visit.







Frequently Asked Questions
Who should join the Public Lands Program?

Land managers, non-profits, or advocacy groups that either own or have an agreement to manage trail systems.
Is it really free?

When partnering with AllTrails, we will provide the portal tools free of charge and work towards opportunities to reach more trail visitors.
Are there any contracts or agreements I should know about?

No. We want you to have the flexibility to do what's best for your organization and community, but we are always looking for opportunities to partner together to reach more trail visitors.